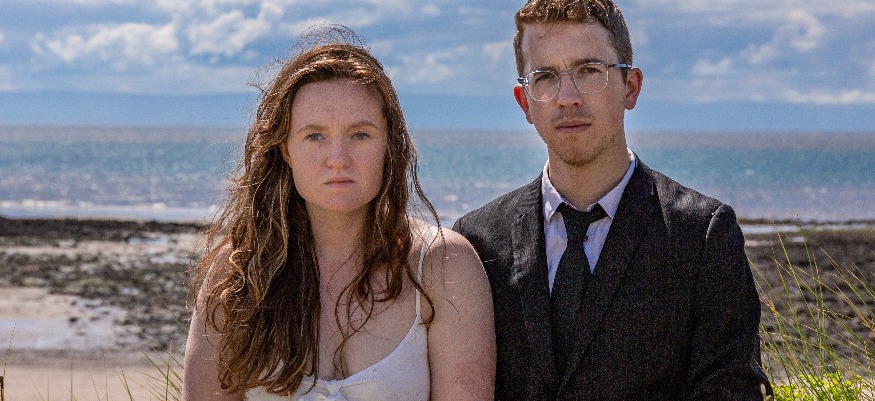 September 17, 2021
We discovered Inland Murmur in May 2020 with their single "Icarus". And I admit that, as soon as I see their name, I immediately have the chorus of "Icarus" coming to my mind. This is proof that their melodies are effective because almost a year and a half later, it still works!
The band describes this new single as "a track full of vintage sounds that reflects on a deep family connection with the western coastline."
This description is indeed an excellent summary. With an obvious connection to nature and the ocean, which comes up often in the song with subtle references, Inland Murmur draws a unique sound, which will immediately make lovers of beautiful things fall.
Thinking of listening to a new sleepy ballad? You are wrong. The first chorus will wake you up with a powerful electric guitar, then the track will gain in intensity on the second verse. The "hide and seek" game between the two voices is absolutely fabulous, and when the two come together, the vocal harmonies are stunning.
You will appreciate the gradual rise in power, until a breathtaking final part which will raise your arm hair vertically. Electric guitars, synths, powerful basslines, amazing vocals ... There are all the ingredients here to make us dream.
Very inspired by the landscapes of Wales, Inland Murmur offers us a farandole of poetry and delicacy. The contrast between the dreamy verses and the powerful parts is striking, and we loved their mastery of words.
They got radio play from BBC and it's not surprising. Such a level of quality is seen only by lovers of quality. It's always a great pleasure to see our artists grow, evolve, and become even better over time. Inland Murmur has not finished surprising us...
This gem has been added to our "Fresh Indie" Spotify playlist, make sure you follow this playlist below to discover incredible new music every day.
Written by Niko.
_________________
To stay aware of new releases, join our lovely community:
See also